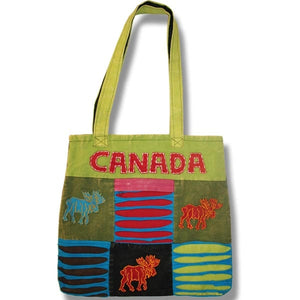 Pure Hand Craft Nepal Multicolored Tote Bag. Beautifully 100% handmade and decorated. 100% Cotton
Pure Hand Craft Nepal Multi-Colored Tote Bag.
Nylon 

lining
Zipper closure

100% Cotton

Hand Made in Nepal

Wash care: Hand washes separately in cold water. Hang it in the air to dry.
Size:
Length: 14.5" x Width: 15"
Strap Length: 24"
Strap Drop: 11.5"